OK ...So you made it to my site..Yay.
Most likely I would have sent you here due to you asking me for help with developing Products within the 3D chat IMVU.
I have been developing within IMVU for over 3 years now, building my knowledge and experience. I am a Tier 7 3D mesher.
How did I get there??...A lot of hard work....and building on my skills each day.
Skins and Tattoo Skins...is what gave me a Pro Developer...that and producing Quality Products that others will like.
Doing Custom work is what got my name out there.... yea I know....Customs is a lot of work, a lot of patience, and usually means a one off sale due to them asking for it to be locked. But those customers are a walking advertisement of your work...So if you want your name out there...that's the way to go.
I don't create in order to make credits...I do so for the love of it and for that reason its probably why your here. I also have a love of teaching...and love to share my knowledge and skills with others. For me there is nothing more enjoyable than seeing someone I taught producing top quality stuff. That to me is awesome...that I can help someone go from knowing nothing to pulling out some awesome quality stuff . So this is what this site is all about....Resources...Tutorials....My products and all the other useful info you mite need to make what I make.
Looking For Bling?
HERE you can check out my DERIVABLE funriture before you buy or derive from them......Most times I am busy deving and have to many programs running to answer all the chat requests I get.....So at times I will be in this room while I am working on a product...If you have a question or request you need to talk to me about...Or just want to chat...Pop in here when the sticker says I am in the room...make a noise so I know your there..chuckles..youll prob scare the poop out of me in the process.....Look forward to you interupting my work and giving me a break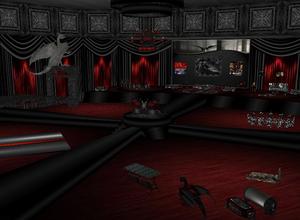 Excel Sales Tracking Worksheets
Excel Yearly Sales Worksheet Download
Basic worksheet
Sales tracking Version 2 Download
Version 2 has a section for credit selling
and tallies Daily sales average figures
Monthly Sales Tracking Sheet Download
Monthly sales sheet is Month by
month rather than year by year
Looking For Credits? I am a DevCredit Partner.. In this pannel you can purchase credits from DevCredits... Right here...Right now

Send people to get our Toolbar it has a lot of very useful tutorial links...imvu links...and most importanly it has links to the DC...and a ticker to show credit sales
Talk to your guests in your public rooms...tell them where to get credits from...Place this awesome new Pop up widget Flash banner in your public rooms to gain quick links to the DC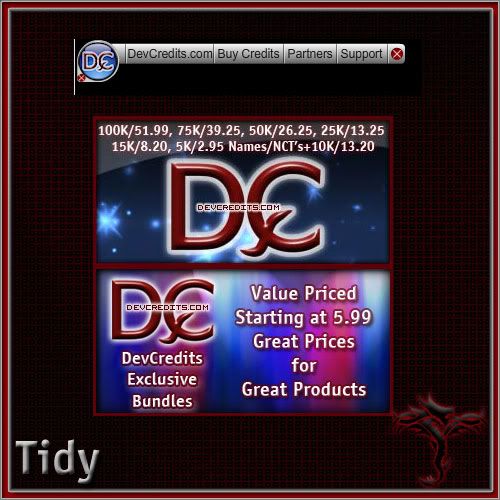 Exclusive DC bundles that are for sale here..